Description
Internal Layout Approval
We are your One Stop Council Shop.
We specialize in submissions to land use ,building control and utilities (SDP, Internal Layout Approvals, Building Plans, Section 7/6, Heritage, Demolition, Certificate of Occupancy, Consent Use, Investigations, previously approved plans, Regulation 38, water meters, clearances, wayleaves etc.) We can facilitate your submissions at various Municipalities
Our keen understanding of the processes and by-laws that govern councils' approvals process is what equips us to advise and guide our clients in a consultative manner, on the most efficient way forward in order to obtain speedy approvals. We have built up valuable relationships with council constituents that allow us to have a ear to the ground in terms of changing and evolving town planning schemes and have a close working relationships with building inspectors is what allows us to negate and resolve obstacles as they arise.
Our clients bottom line is very important to us and weekly feedback keeps the projects team informed of progress and timelines.
We aim to inform and educate compliance departments and franchise owners with ensuring that their internal layout submissions and certificate of occupancy are processed in a timely and cost-effective manner and we offer discounts for bulk submissions
Please follow and like us: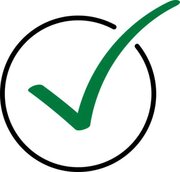 Internal Layout Approval - Municipality Council City of Johannesburg