Description
Building Plans
Before submitting your building plans to the Local Authority, various documents are to accompany
your building plans. Below a self checklist of documents: (NOTE: This is for normal additions or
new dwellings). Each document will be discussed in a little more detail.
 Council Submission form
 SACAP (Schedule 4) form
 Power of Attorney
 Engineer appointment form
 Copy of latest paid up Account
 Copy of Owners ID
 Sewerage connection diagram
 SG Diagram
 Zoning Certificate
 Title Deed
 Plans copies signed by Engineer, Client / Architect/ Draughtsman
 Fees for submission
:
Council Submission form
This form may be collected at the LA/ Municipality where you will need to submit your plans OR your
registered designer / architect should have them available. In most instances this is a one page form to be
filled out with details e.g. the owner details, size, type, zoning, size of the building stated in the form will be
used by the council to work out the plan submission fees payable for plan scrutiny, also required is the
details of appointed registered designer / architect. Both the owner and designer / architect's signatures
needs to be on the application form. (NOTE: Designer includes; Draughtsman etc.)
SACAP (Schedule 4) form
This form is available and completed by the registered designer / architect whom you appoint to draw your
plans. This is an appointment and mostly compliance certificate to confirm the appointed person is
registered with SACAP.From 1 July 2006 no person practicing architecture will be able to submit plans
without being registered with SACAP (The South African council for the architectural profession.)
Power of Attorney
This will not be necessary if the owner of the property is submitting the plans. If you would like to make use
of a third party or professional consultant to submit the plans and get it approved, you will need to write a
letter OR complete a power of Attorney form available at some LA's and/ or with your appointed registered
designer / architect, stating that you as the registered owner permits the said appointed person to act on
your behalf regarding submission, applications etc..
Engineer appointment form
This form can be obtained from your local authority, to be filled out by your appointed engineer stating that
he / she as a professional and will take responsibility for the structural soundness of the building designed,
roof type structure and do the necessary inspections on site.
Copy of latest paid up Account
A copy of the latest water & electricity account for the property is required with the submission documents.
Copy of Owners ID
A copy of owner's ID document is required with the submission documents.
Sewerage connection diagram
The Sewerage diagram is available from the services department at your local authority. t's a one page
document outlining the stand with an indication of the position and the depth of the connection of the
municipal sewer connection on the stand.
SG Diagram
This is document is available at your local council usually from the town planning department and contains
info about the stand size, location, orientation, side lengths etc.
Zoning Certificate
This document can be obtained from you local council's Land use rights department The document
contains information about the property's use rights or zoning, building lines, coverage etc. allowed for the
stand.
Title Deed
There is various ways to obtain a copy: 1. Financing institution until settlement of your property loan is paidup, ask for a copy from them. 2. If the property was bought without a loan, the title deed should be
requested from the attorneys' 3. The deeds office keeps all records, thus a trust worthy place to obtain the
document. This document should be scrutinized carefully as it often contains a lot of additional information
about the specific property and possible registered servitudes that might exist
Plans copies signed by Engineer, Client / Architect/ Draughtsman
The amount of plan copies required by different town or city councils varies broadly, but all local authorities
will require at least one set of colour copies and normally 3 black & white copies. (NOTE: All the plans & copies are to be signed by you owner, your appointed architectural draughts person and the appointed structural engineer
Building Plan Applications
Any new building and any alteration that adds on to or changes the structure of an existing building must go to a City Council's Development Management Department for approval. There are penalties for non-compliance.​ If you've chosen to build without having the plans approved, a building inspector is entitled to enter your property and order construction to stop immediately. They could even obtain a court order for the structure to be demolished, at your expense, and you would be liable for legal costs as well. In serious cases, you could be fined or sent to prison.​​​
A Section 7/6 application can be made to commence building once your building plans have been accepted for submission.
BUILDING PLANS
We find that at least 50% of all properties in Pretoria do not have approved building plans for all structures on the property.
WHY DOES A PROPERTY OWNER NEED APPROVED PLANS FOR THEIR IMMOVABLE PROPERTY
The National Building Regulations & Building Standards Act (No.103 of 1977) stipulates that no person may erect, alter, add to, or convert any building without the prior approval of the Local Authority.
All structures including lapas, swimming pools, wendy houses, carports and enclosed patios must be on the plans if not it is a latent defect and the seller will have to correct the defect before transfer can take place.
WILL PLANS THAT ARE NOT IN ORDER DELAY PROPERTY TRANSFERS IF A PROPERTY IS SOLD
Building plans that are not in order will delay the registration processes by 3 to 6 months or more.  If the property is sold the purchasers bank will send out a valuator to value the property and the valuator will then notice if the property and the plans are not the same.
HOW TO MAKE SURE YOUR PLANS ARE IN ORDER
We can assist our clients to get copies of their building plans from the city council to compare with the buildings on the property. The owner needs to sign a power of attorney instructing us to obtain copies of building plans and we will
WHAT TO DO IF THEY ARE NOT IN ORDER
If the buildings are not the same as indicated on the plans the plans will have to be updated by an architect or draftsmen and approved by the city council.
WHAT TO DO IF THE PLANS WERE BURT IN A FIRE
If the city council does not have plans on record and the seller does not have copies of the plans new plans will have to be drawn and approved from scratch by an architect or draftsmen and lodged at the city council for approval.
WHAT IF THE PROPERTY IS A SECTIONAL TITLE AND THE OWNER BUILT ON TO THE PROPERTY
If the property is a sectional title building plans will first have to be amended and approved and thereafter a land surveyor will have to amend the sectional title plans and have that approved at the surveyor general which will take a further month or two.
CAN AN OWNER ENCLOSE A PATIO BY INSTALLING WINDOWS OR DOORS
In the past that could be done but the rules have changed and most banks insist that the sectional title plans be amended and approved before a bond can be approved or registered.
WHAT ABOUT CAR PORTS AND LAPAS
Carports and lapas also has to be included on sectional title plans.
WHERE TO FIND A PERSON TO AMEND THE PRESENT PLANS OR DRAFT
Our firm has built relationships with various architects and plan draftsmen who are not too expensive and know how to get plans approved as quick as possible.
WHAT IS THE NEXT STEP AFTER THE PLANS HAVE BEEN AMENDED
After approval from council the owner will have to get an inspector from the city council to inspect the property to make sure the plans and the buildings out buildings and other structures on the property match and issue a new occupation certificate.
Please follow and like us: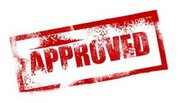 Building Plans - Municipality Council City of Johannesburg